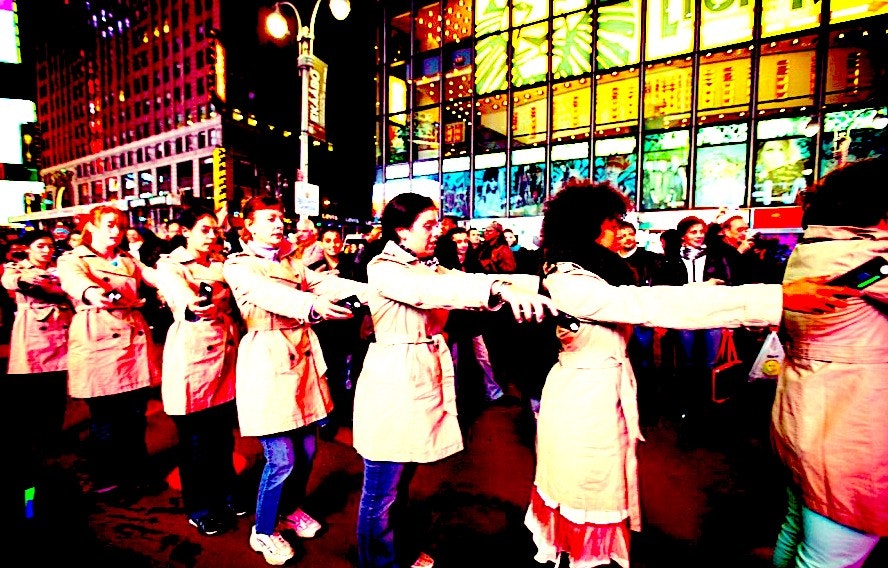 PERFORMA - TIMES SQUARE NYC
Choreography
PERFORMA - TIMES SQUARE NYC
OPENING EVENT IN TIMES SQUARE FOR PERFORMA '09
On New York CIty's Marathon Sunday, avant-garde composer and cult figure Arto Linsday designed a multi-disciplinary arts parade featuring over 50 dancers and performers moving through Times Square. All the participants played music composed by Lindsay on modified cell phones while performing.


Composed and Directed by Arto Linsday
Choreographed by Lily Baldwin
In collaboration with architects Bureau V.