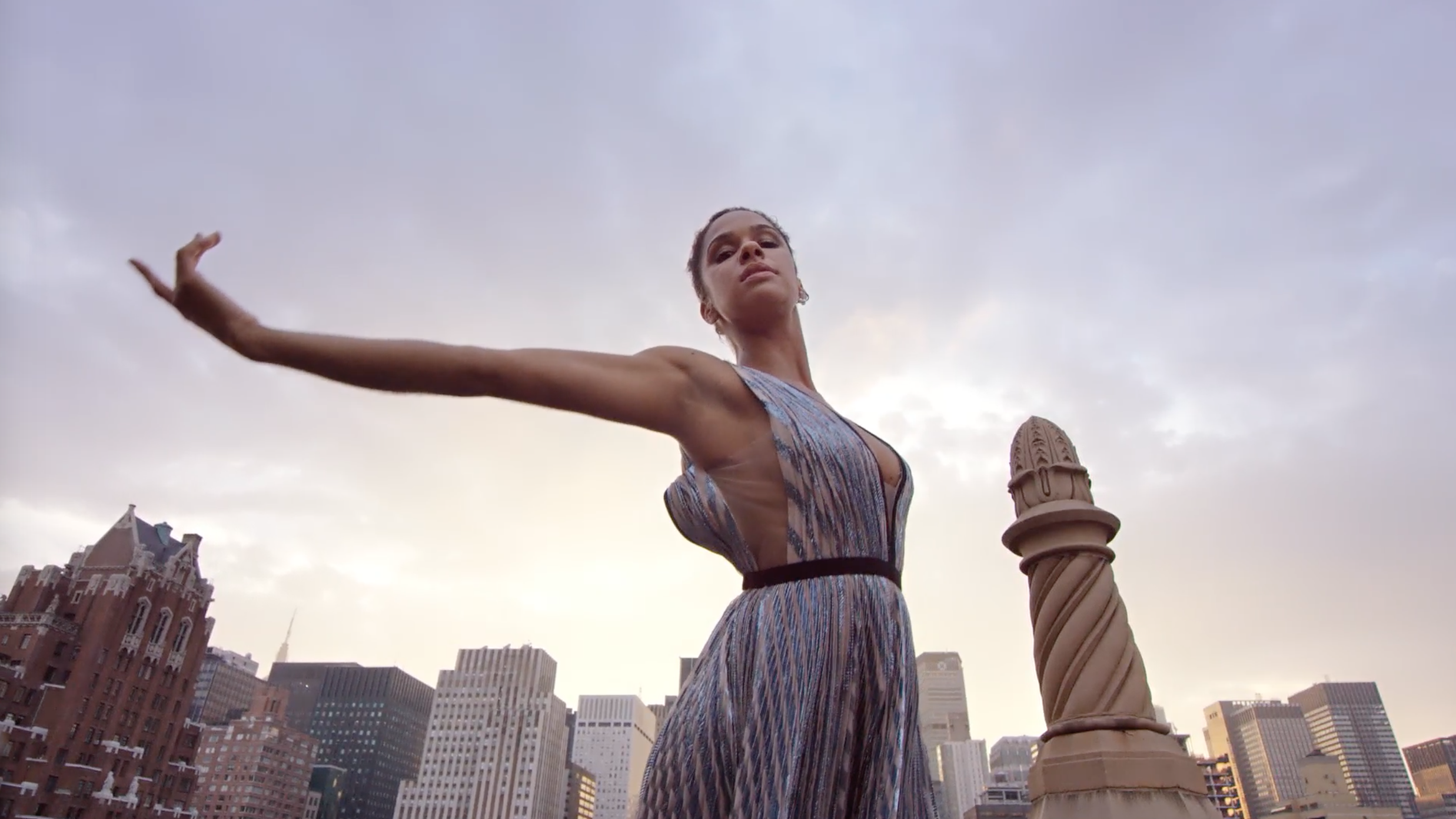 GLAMOUR MAGAZINE WOMEN OF THE YEAR
Premiere
GLAMOUR MAGAZINE WOMEN OF THE YEAR
Commissioned by Glamour Magazine
"Woman of the Year" Awards at Carnegie Hall, NYC
Baldwin, one of eight award-winning filmmakers, captured Glamour Magazine's "Women of the Year" honoree Misty Copeland, the first black female principal dancer at American Ballet Theater. Never before seen archival footage alongside Baldwin's original choreography with Misty, intercut with documentary footage of young dancers
Be strong, be fearless, be beautiful. And believe that anything is possible when you have the right people there to support you."
—Misty Copeland on being a "Women of the Year"
"It was important for me not to just glorify the beauty of Misty, but to reveal her inner strength, intensity of focus and generosity of spirit, all endurably vibrant throughout her challenges — within society and her body. I also had the privilege of working with the young women from her original YMCA in Queens, NY, for whom Misty was an example of dreams come true."
— Lily

---
"The way she moved with Misty was unlike anything I'd seen. I'm forever inspired and changed by my experience with Lily. Her vision was to show the world of a dancer, without fetishizing it. For a feminist like me, it was a dream to work with someone with such strong convictions that inform her art in every way."
— Brandi-Ann Milbradt (commissioning producer)

---
Watch on Glamour Magazine
Full Film
BTS
Video Profile
Director's Roundtable
Last but not least, Misty Copeland, in motion on Glamours Insta.