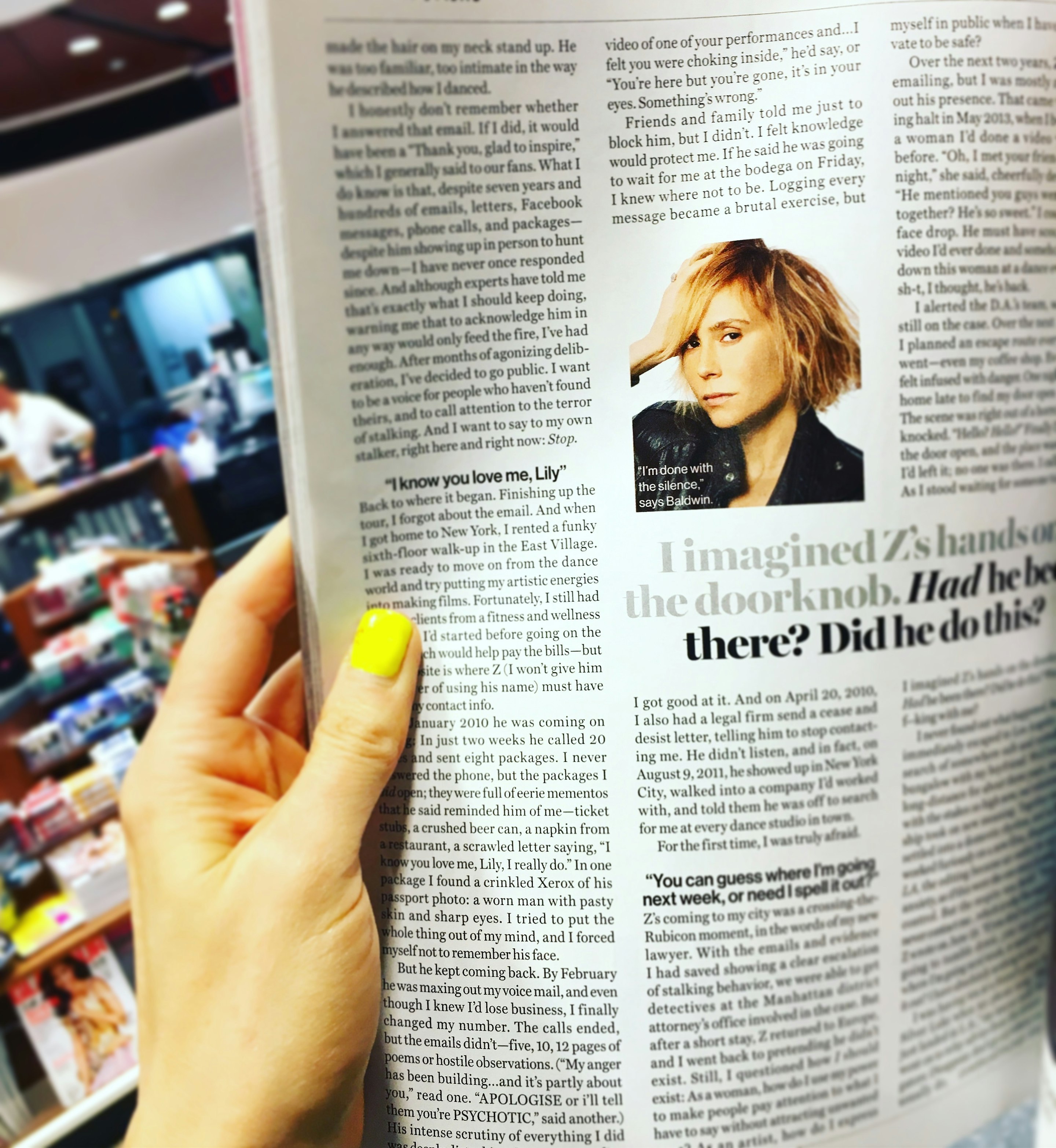 GLAMOUR MAGAZINE
09.14.2016
"ONE OUT OF SEVEN WOMEN IN AMERICA HAS BEEN STALKED....THAT'S WHY I'M DETERMINED TO TAKE BACK MY POWER. IF NO ONE SPEAKS OUT, NOTHING WILL CHANGE."
A takeaway from Lily's personal account of being stalked for the past seven years in the September Issue of Glamour Magazine.
For more information about this movement, visit StopStalkingUs.com.
#StopStalkingUs #InvisibleViolence