ABOUT
ABOUT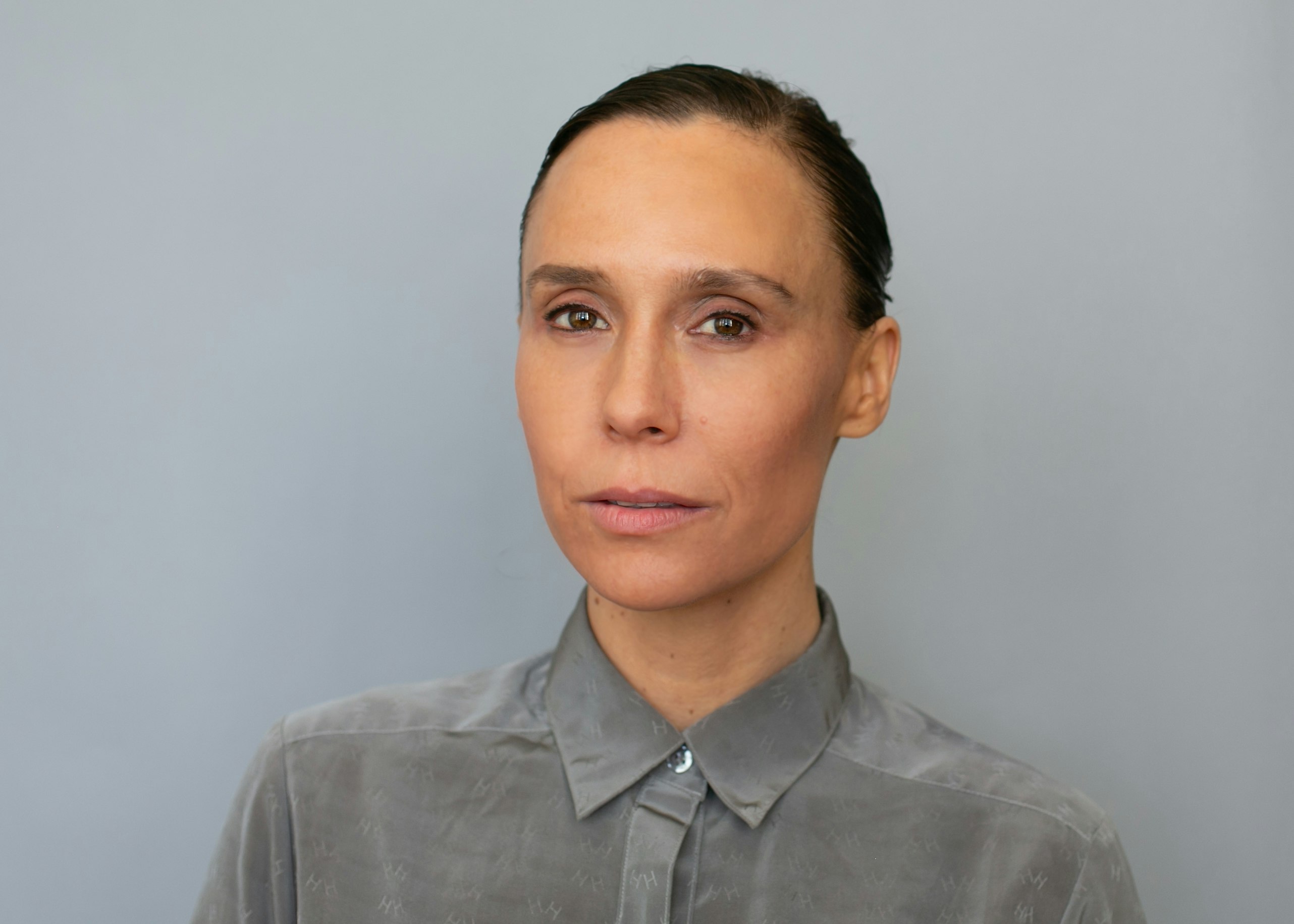 Lily Baldwin is a Peabody Award-nominated artist, filmmaker and performer working in fiction and documentary. The body has always been her lens and risk a primary tool. She's captivated by visceral stories that disobey narrative conventions in order to find common ground. Lily began as a dancer, and now works across NYC, LA and Berlin.
Her work often sources personal experience, as in the podcast she wrote and hosted STORIES OF THE STALKED (Peabody Awards nominee) with Ventureland Studio. She's developing CHRONICLE OF HIP (Creative Capital Shortlist, Sundance Institute Interdisciplinary Program Grantee supported by the MacArthur Foundation), a feature documentary film about Baldwin's journey losing control of her body, and living with a rare illness in a societal ecosystem that dismisses a woman in pain. These experiences inform the vantage point of a new collection of stills and video art exploring "deficient bodies" and cyborg aesthetics, FALLING FOR THIS STRANGE(R) INSIDE.
Baldwin's multidisciplinary approach to creation, moving image and self awareness has built a background with films in festivals like Sundance, Berlinale, SXSW and La Biennale di Venezia. Her psychological thriller SWALLOWED, which The New York Times says has "a visceral power similar to Cronenberg's" premiered in the omnibus feature COLLECTIVE: UNCONSCIOUS (SXSW). Her work has also been exhibited around the world at venues including Lincoln Center, the V&A Museum, and Carnegie Hall with her documentary about Misty Copeland, the first African American woman to be a principal dancer in ABT. Her shorts are featured on The Criterion Channel, Netflix, Amazon, Filmmaker Magazine, and NOWNESS, among others.
In the field of live arts has performed with David Byrne, the Metropolitan Opera Ballet, Trisha Brown, Faye Driscoll, Netta Yerushalmy, among others, and also as a choreographer at the opening event at Times Square with Arto Lindsay for Performa NYC.
Lily explores the intersection of performance and technology in TERRAIN (Venice Film Festival), an expanded cinema installation bringing together dance, documentary, 360-degree immersive video, virtual interactivity, and spatial design. Baldwin co-directed THROUGH YOU (Sundance), an award-winning VR installation in which The New York Times noted "Movement and gesture take possession of the viewer in a way that has never been replicated."
Baldwin has been a juror for the Tribeca Film Festival, taught and lectured at numerous Universities, is a Screenwriters Colony and Sundance Institute New Frontier fellow. She is the founder of STOP STALKING US, a nonprofit that unites people impacted by the dangerous, often invisible, crime of stalking. In the works: A feature film PROFANE, a mythic thriller inspired by Lilith.


- Curriculum Vitae
- Tenets that ground my work

---